This is a Sponsored post written by me on behalf of Tarkett NA. All opinions are 100% mine.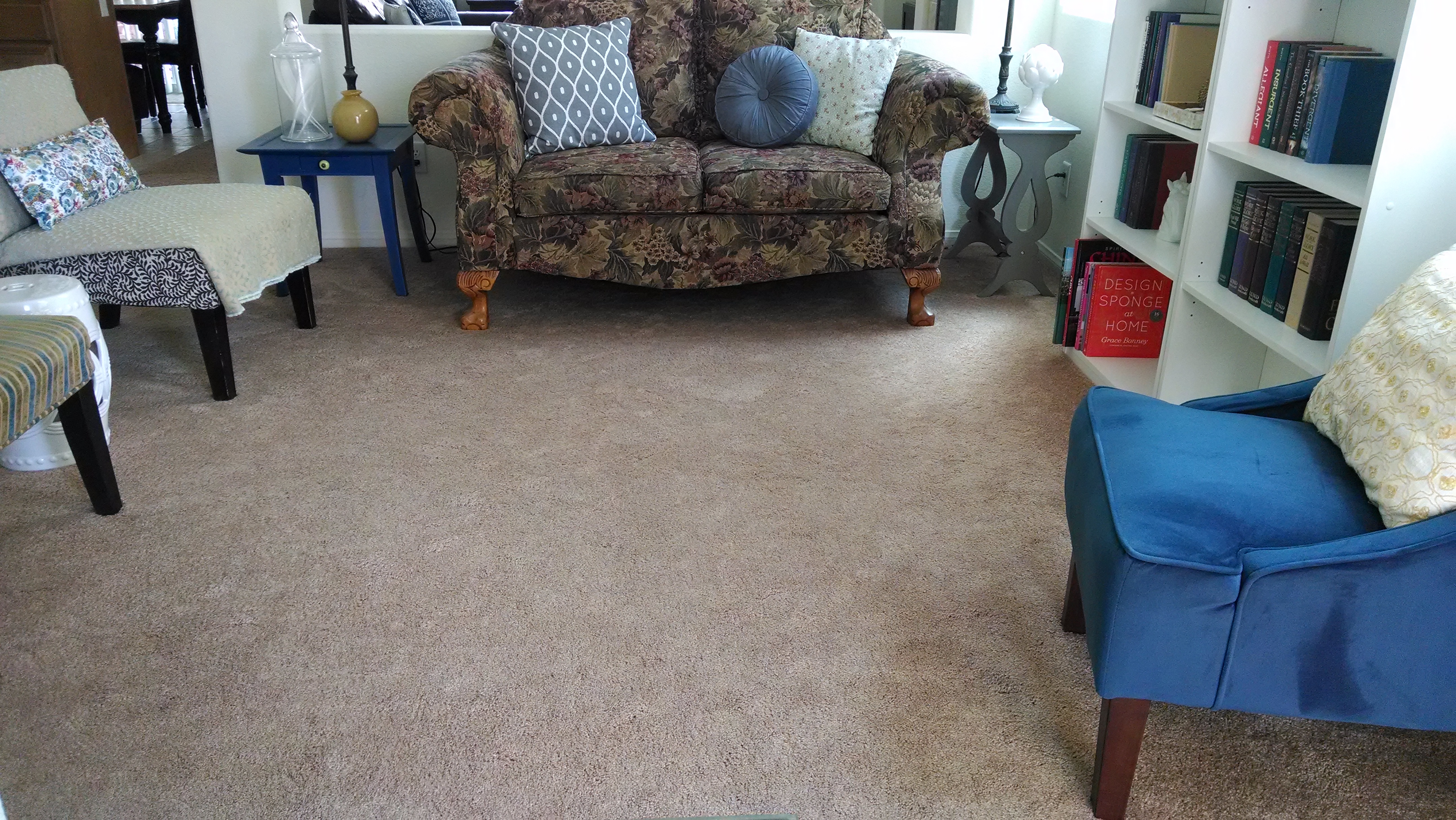 Sometimes people overlook flooring when they are purchasing a home, but after living in it for a few months they start thinking about how much new flooring could change their space. Let's say for instance this boring tan carpet in my living room, sooo not my style. With kids and grandkids coming and going, I really want something durable in my home. Since we live in the desert with red dirt and lots of sand, carpet isn't the best choice for us.
Flooring is a big investment and it's probably going to be in your home for a long time, so you don't want to get it wrong. Even if you are good at visualizing it's hard to visualize how the whole room is going to look from a little sample. And when I'm trying to explain something to my husband the first thing he says to me is, "I just can't picture it".
Being  introduced to Tarkett Luxury Floors was a game changer. Tarkett has an online RoomVue tool so you can Visualize your room at RoomVue with new flooring samples. Now even my husband can picture it. And I love that you can take your time and make all the decisions in your own home.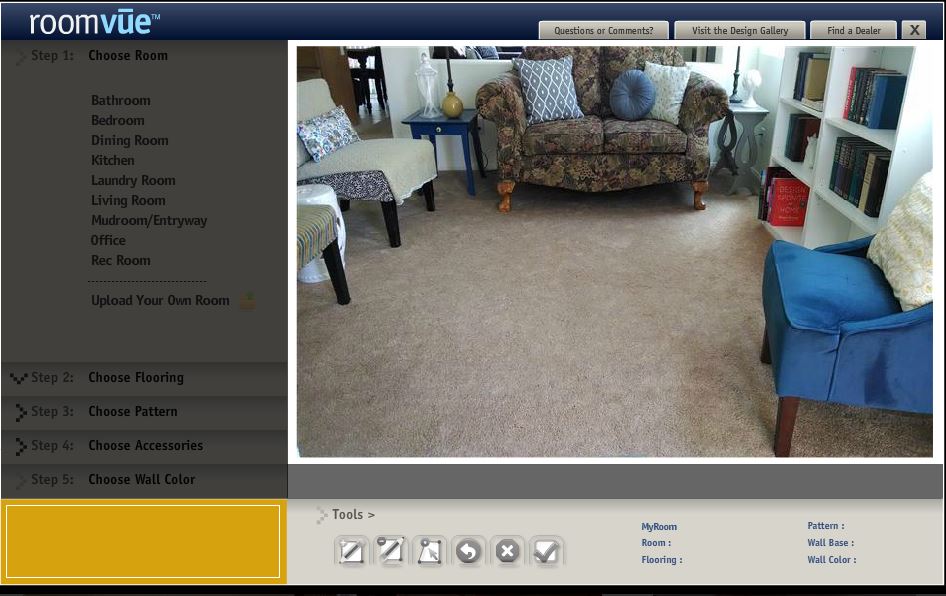 Here's how it works. Take a photo of your room and upload it into the tool and crop. Try to get as much floor space as you can and take it as straight on as possible. I actually took the coffee table out so I could see more floor space. Horizontal photos work best.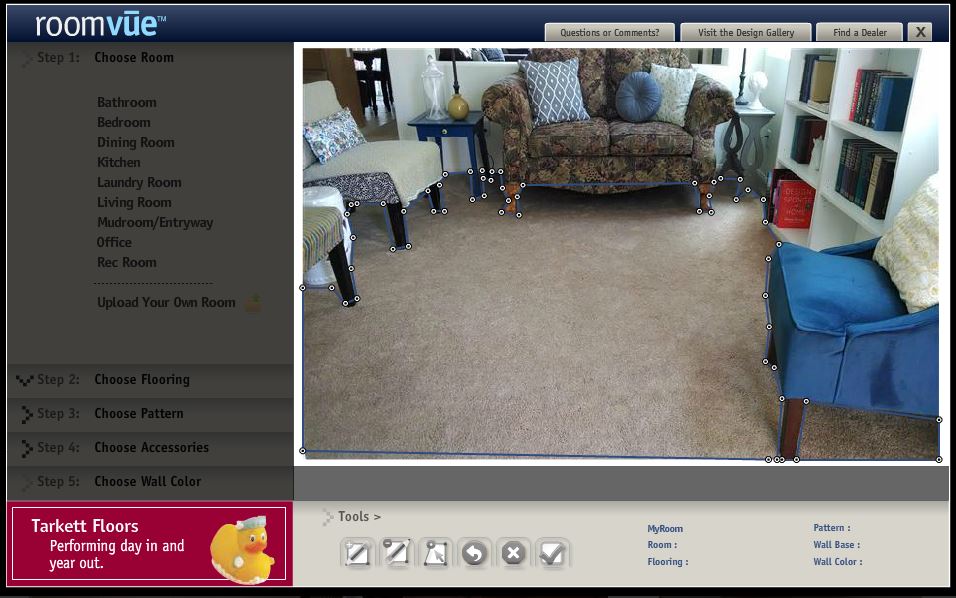 There's a tool that lets you trace your floor around walls and furniture so you can get a real visual look of your new room. It's easy to use by clicking at each point around the room. You can even go around furniture.
After your floor is traced and highlighted, use the menu in the little box on the left to choose your flooring in Step 2.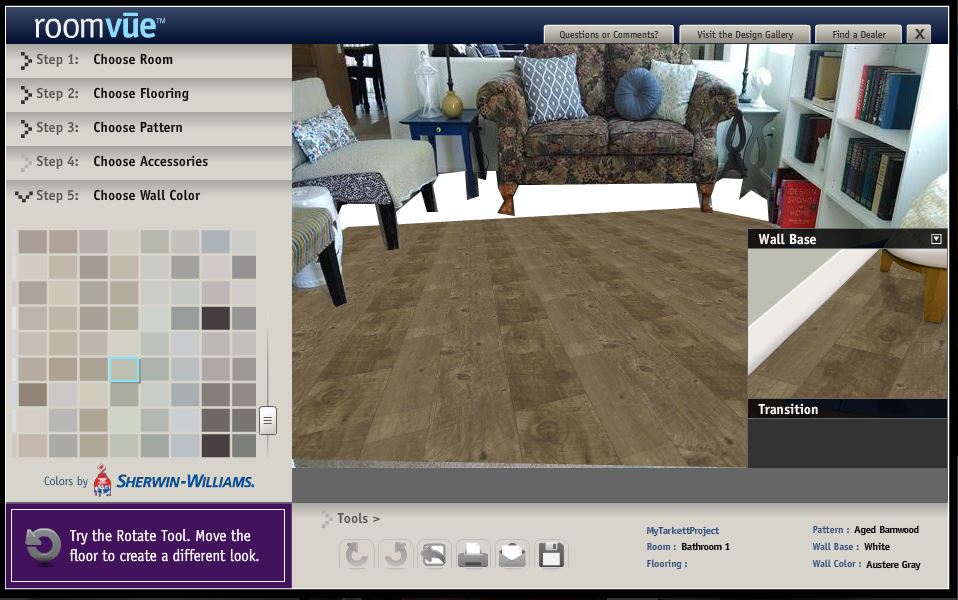 You can also add baseboard and wall color which makes it easy to change the whole look of your room. You can play around with it until you get the exact look you want. Isn't that so much easier than bringing home lots of little samples that don't really show you how the whole room is going to look?
Introducing the iSelect® System from Tarkett North America on Vimeo.
There is also another tool called iSelect which makes it easy to shop a design palette that suits your style so your whole home will coordinate. Once you select a color palette each design compliments the others within the palette. I love when a tool helps you take the guess work out of your purchases.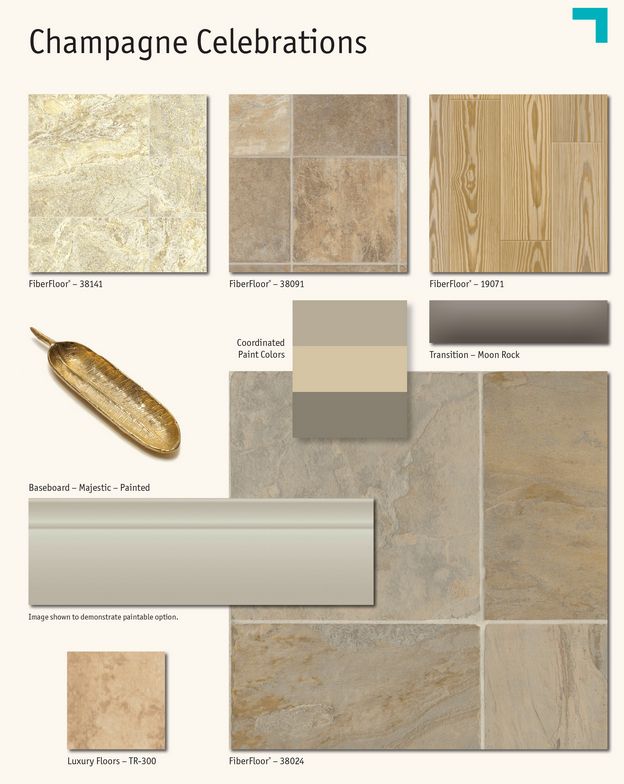 Another great tool Tarkett offers is that you can save your photos and information in "My Projects"  while you're considering  options and experimenting with color. Support isn't limited to do-it-yourself tools. You can also chat online with professional Designers to answer questions about room design, flooring options, and product details.
There are over 10,000 plus retailers across the country. To learn more about Tarkett and all their products visit Tarkett on Facebook, Tarkett on Pinterest, and Tarkett on Twitter.
Which room in your home is ready for a makeover?