I think we all like our homes to be unique, to tell a story or to showcase something we have created. We also all have stuff we need to store so why not do it in a creative way. I have gathered some of my favorite Creative Storage Ideas for Every Room of Your House. Not only will your stuff be stored and organized but it will also be displayed beautifully.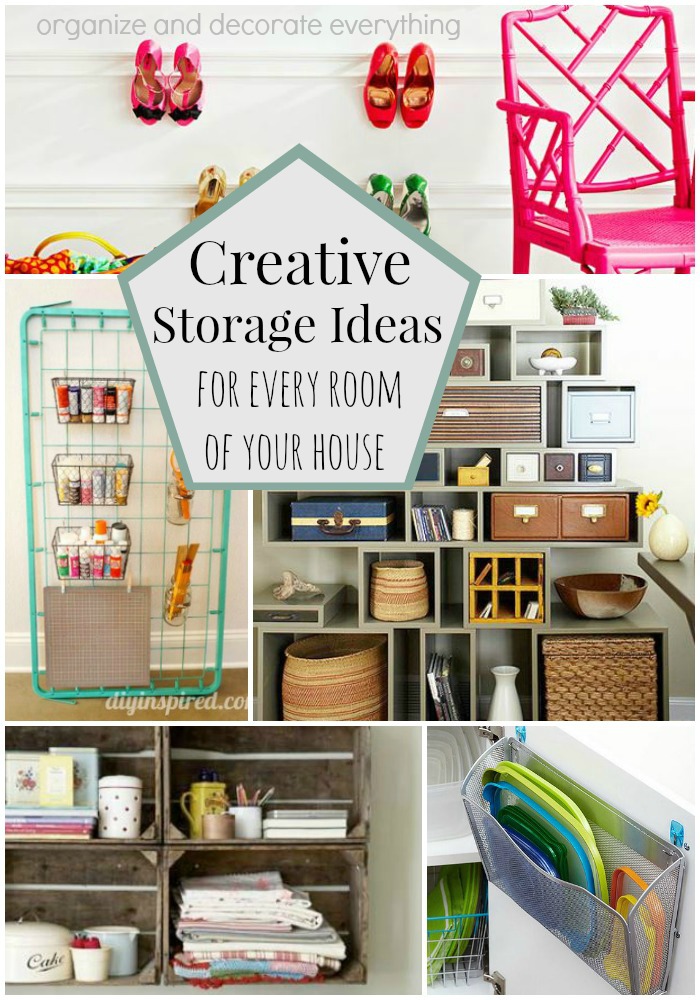 Crates are such a great way to store almost anything and they add so much character to your space. Stain them, paint them, or just leave them natural. Add wheels to a crate to make mobile storage for any room of your house. Factory Direct Craft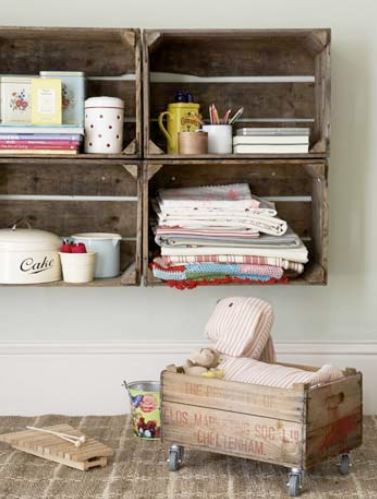 I love how unique and individual you can make this piece. It's something that can be created over time by finding and gathering some of your favorite things. Flea markets, antique stores, and yard sales are a great place to be on the search for drawers and items like these. Better Homes and Gardens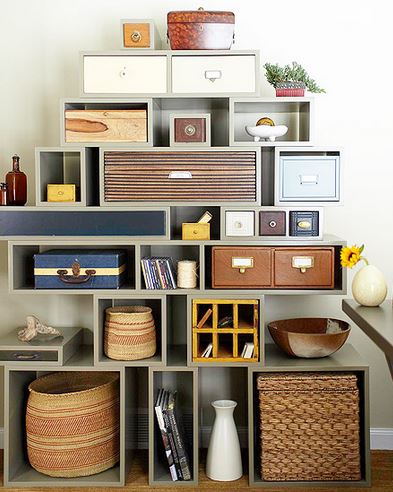 Sometimes you don't want storage out in the open. I love that stored items can be hidden out of sight with a piece of fabric to complement whatever room it's in. This would work great as a bed side table. Keep everything close at hand but out of sight. Better Homes and Gardens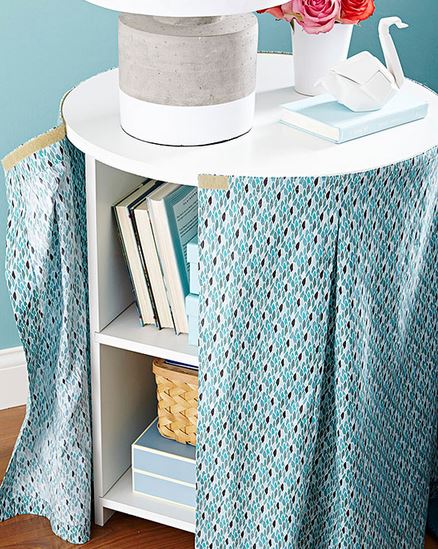 A craft room is one of those places where creative storage can also be art. The more creative the better. Paint a crib bed spring, add baskets, jars, and some clothespins and you have an awesome craft room supply center. DIY Inspired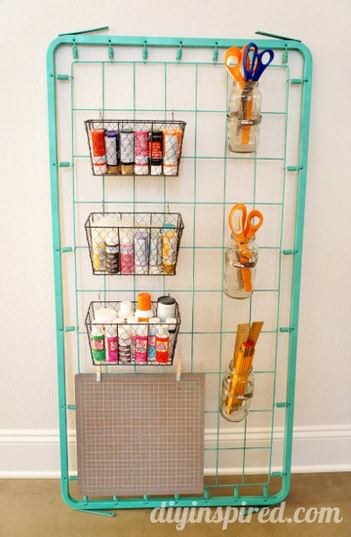 Coke crates are pretty much perfect for craft paint storage or other small craft supplies and are easily found at antique shops or even thrift shops. Everything Etsy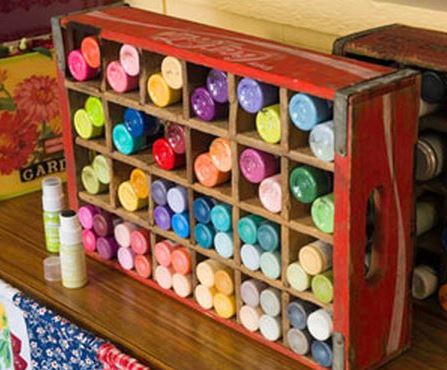 What's better than blue canning jars and beautiful old wood trim? Putting them together and using them to store art supplies and twine. We Heart It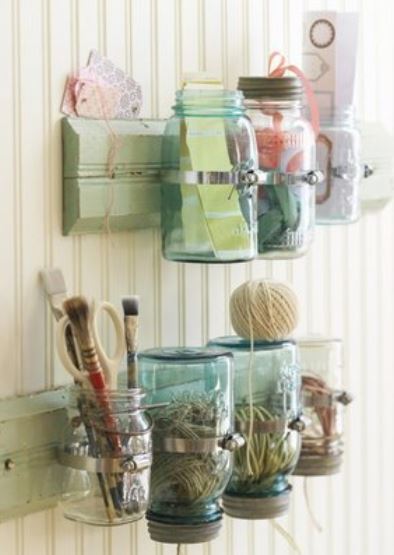 Type Set Trays are perfect storage and display for small collections or any small items. As soon as I saw this tray I knew it would be perfect for the boys' Lego mini figures. I love how it looks in their room, plus the figures are all together so it's easy for them to find the ones they want to play with at the time. Organize and Decorate Everything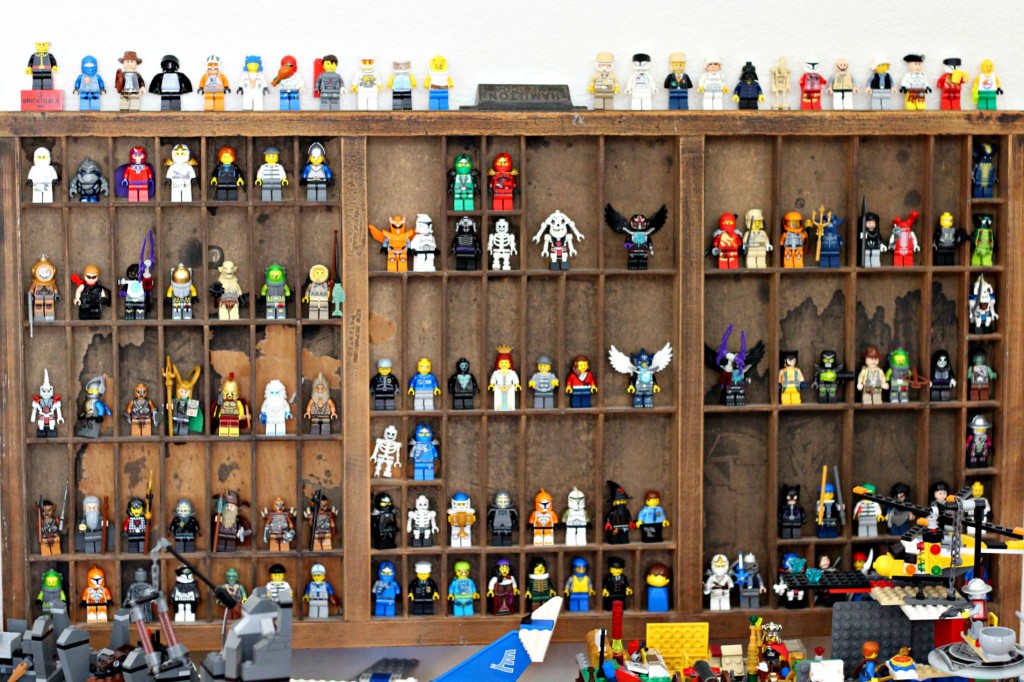 Use a magazine holder or a desk top file to hold plastic container lids. Attach command hooks to the inside of the cabinet door and hang the holder. It keeps the lids handy and close to the containers without taking up space on the shelf. Better Homes and Gardens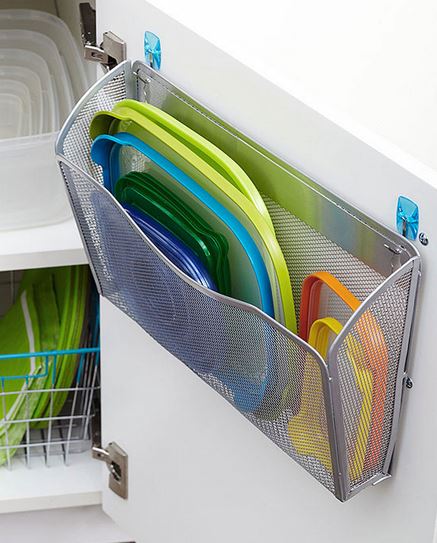 Sometimes there's not much space on a bathroom counter and I like to keep mine pretty clear anyway. Make this storage candelabra to keep all the things you use daily close at hand. You can paint it any color you like to match your bathroom decor. Housewife Eclectic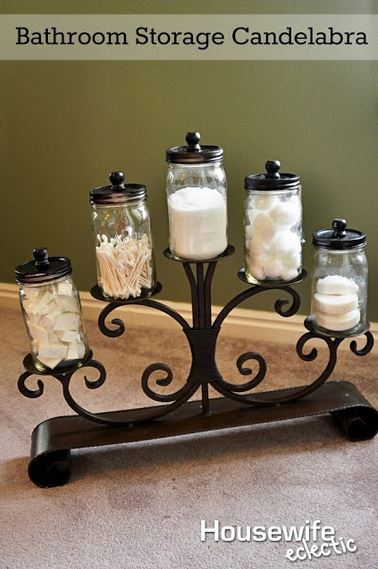 You can add trim at different heights to an inside wall of your closet to store your heeled shoes. I think this is such a creative idea and can be beautiful if you have awesome shoes. Lowe's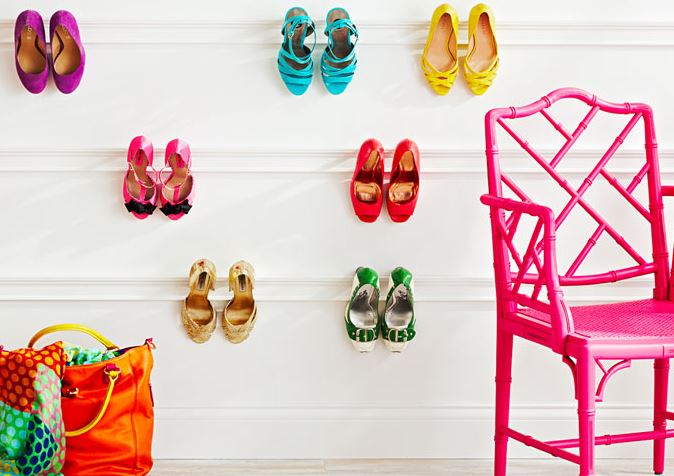 Frame anything and it looks more deliberate. What a great way to store all of hubby's accessories. It's also a great way to limit things since you want to be able to keep everything neat and tidy in this area. Lookie What I Did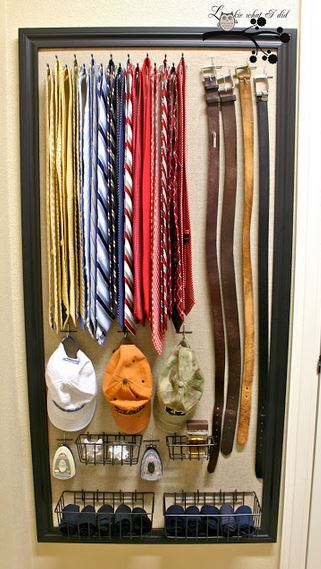 Isn't it fun to use things in ways they we're meant to be used? Add some hooks to a few cutlery trays and you have a perfect place to store your jewelry. There are also little shelves to store rings and bracelets. You can also paint them any color you like. Top Home Ideas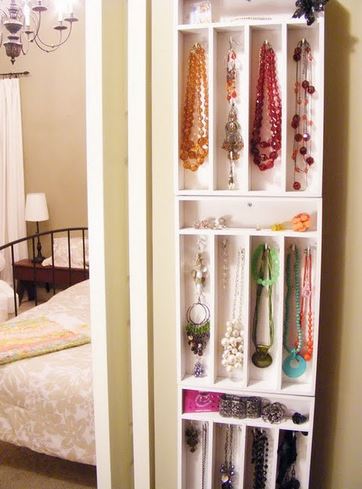 I'm always looking for ways to make my garage storage more efficient and space saving. I love this idea of using rain gutters to hold spray paint cans in a narrow area. Inspiring Homestyle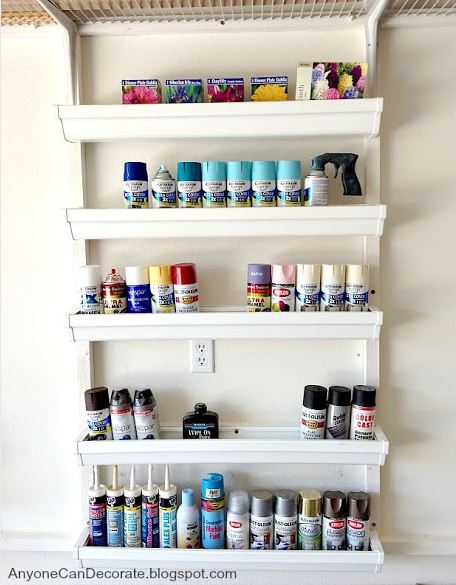 I am so tired of getting out one tool and them all falling or hanging them on the wall and the kids not being able to hang them back up. Using an old file cabinet and painting it a fun color is exactly what I have in mind to keep my tools in place and out of the way. Add pegboard to the side and you have even more storage. Be Different Act Normal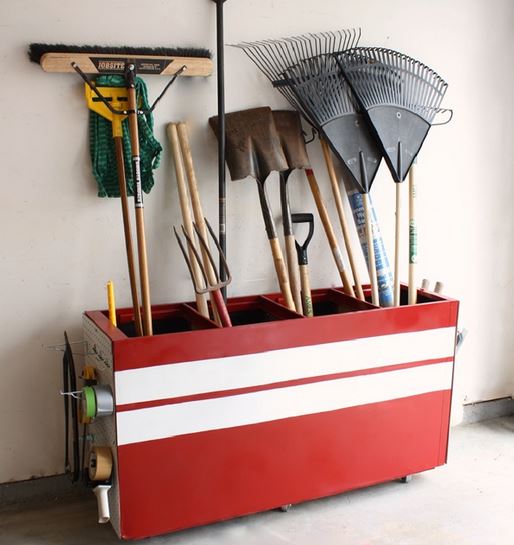 Don't forget about the need to organize the van or trunk of the car. Use shoe organizers, totes, bags, or anything else that fits your needs and keeps supplies organized and easy to retrieve. The Castro Happynings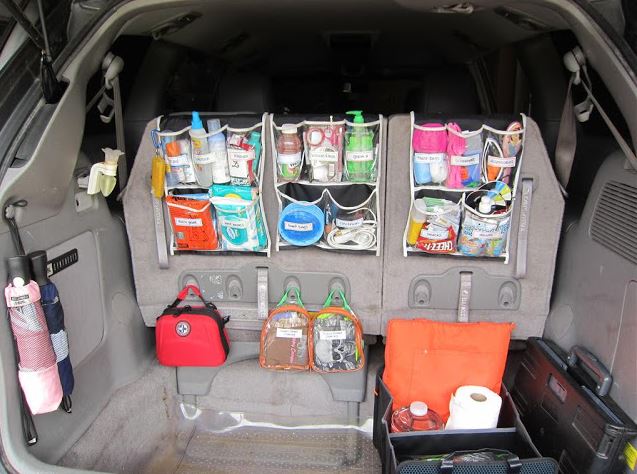 There are so many creative storage ideas here and now is the perfect time to get your home organized. Which storage idea are you going to get started on first?