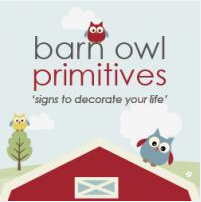 I'm so excited for the giveaway I have for you today. Have you seen the signs at Barn Owl Primitives Etsy shop Kristi makes the most beautiful handmade original and inspirational signs. I had a really hard time picking the sign I wanted.
I finally decided on Fruit of the Spirit Typography. I love the meaning behind it and I have become very intentional in my home decor. Living in a smaller place for the next few years has made me edit and be choosey about what I bring into my home. I placed it on the window in my living room when I first received it and it looked so great that I had to take a picture.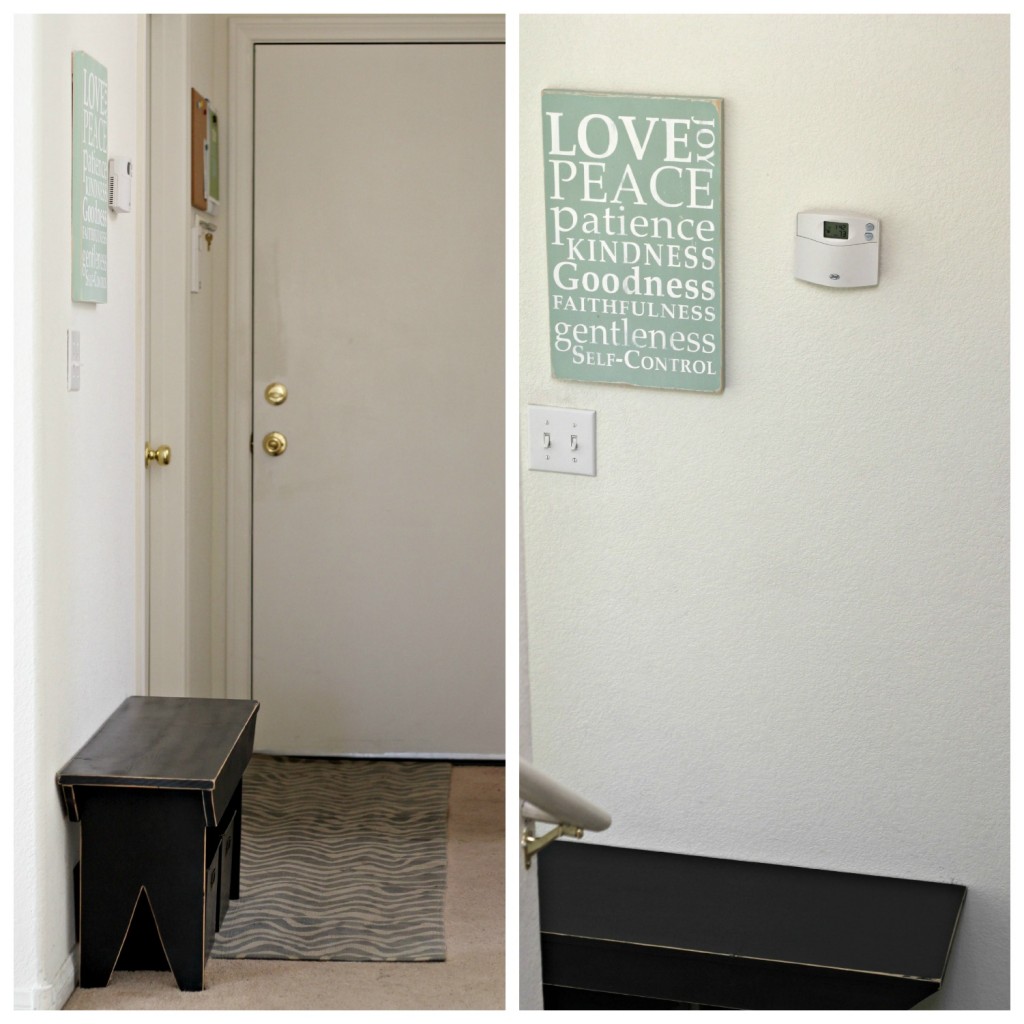 I chose to hang it in the small hall leading to the garage. I wanted it to be seen often throughout the day by the whole family and since we use that door to enter and leave the house it was the perfect place. It's also the first thing the kids see as they come down the stairs in the morning. But it's not just for the kids, I love this gentle reminder I receive often throughout the day to remember the important and good things in life and to strive to have more of these things taking up space in my day.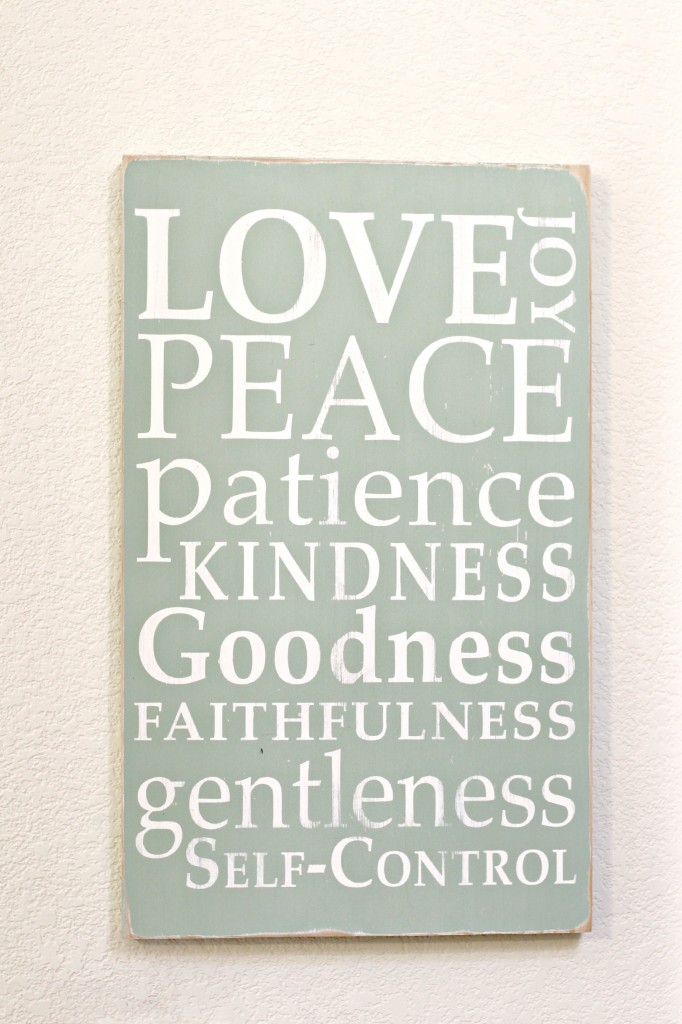 Not only are there dozens and dozens of signs to choose from but there is also a rainbow of colors. My sign is Sea Glass with Weather Worn White letters. I love that it will fit in almost any room in my house if I decide to redecorate.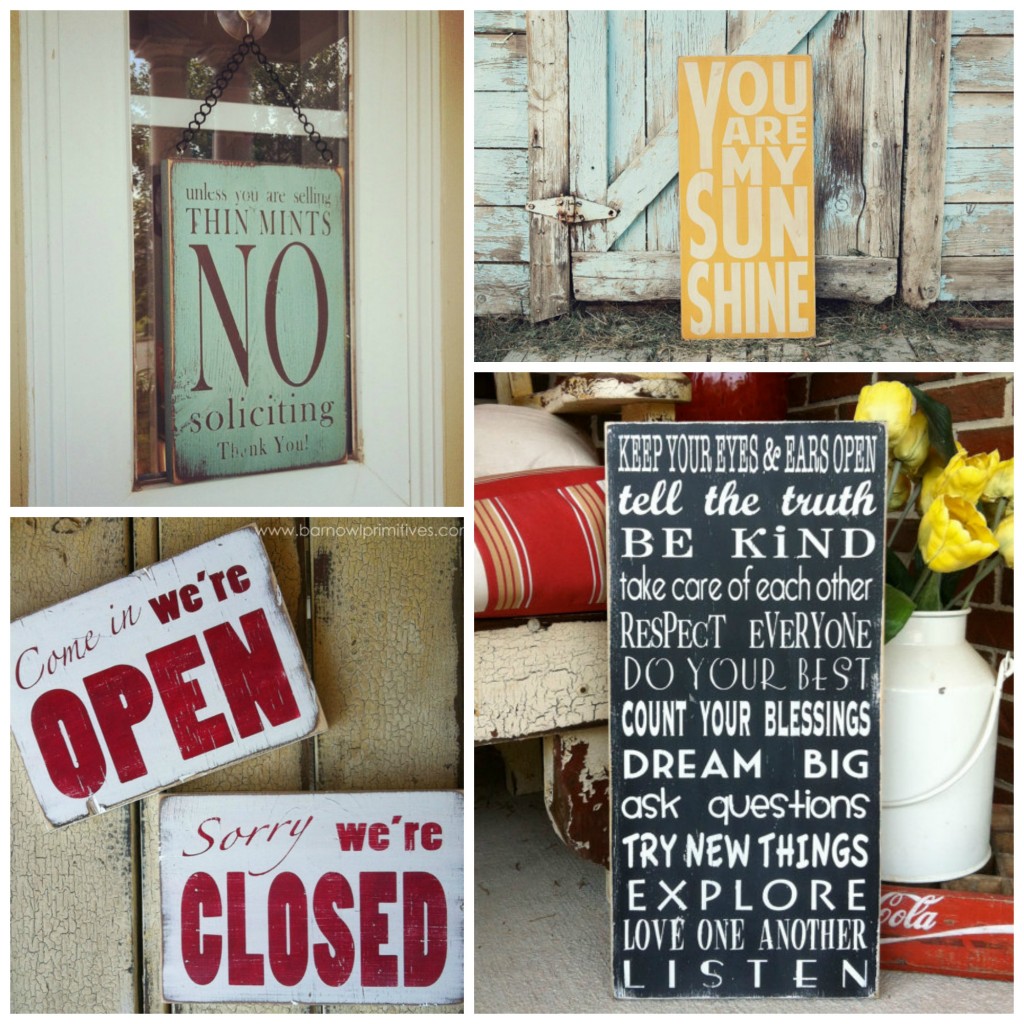 Kristi's shop is filled with everything from inspiring, to fun, to practical, and whimsical. And they have just the right amount of distressing to fit with any home decor.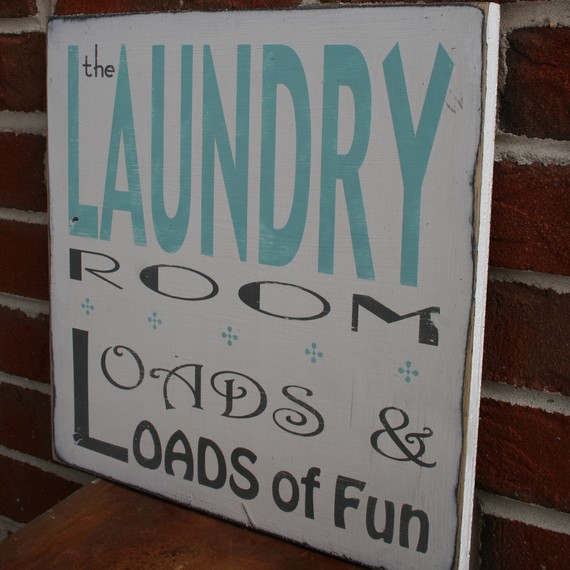 I already have my next sign picked out. I'm working on getting the laundry room in shape and I know this sign will make the whole room.
So what sign would you pick? I'm giving one of you a $75 credit to Barn Owl Primitives Etsy shop. You're going to have a hard deciding on just one. Here are a few more signs you could chose from.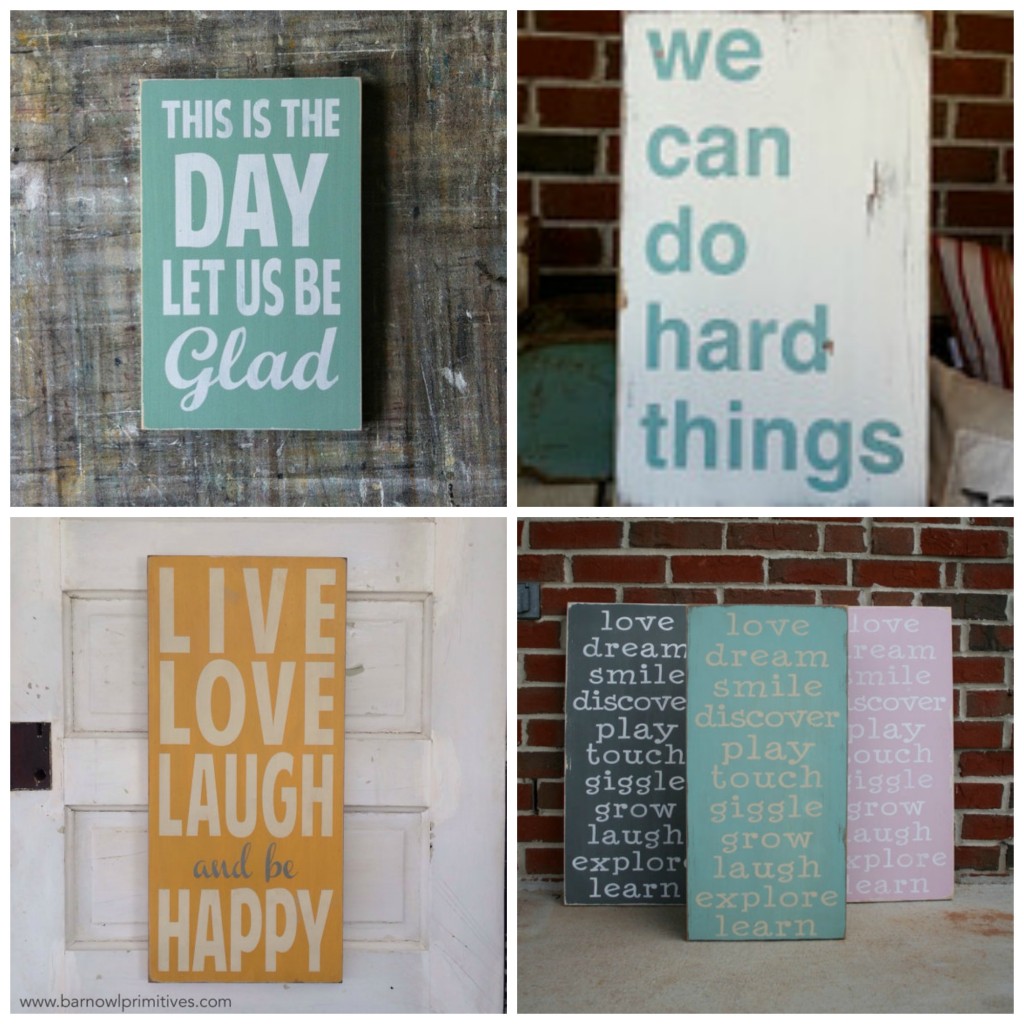 Fill out the Rafflecopter widget to be entered to win! Good Luck!