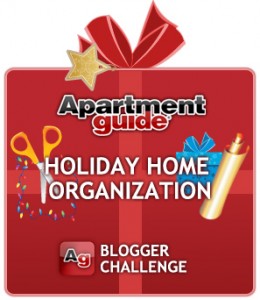 One of the first things I like to do at the beginning of the holiday season is get my kids rooms organized. It's easy to convince them that it's to make room for all the new toys they'll be getting for Christmas. It's also a great time to donate to local charities and toss out those broken or worn out toys while you're at it.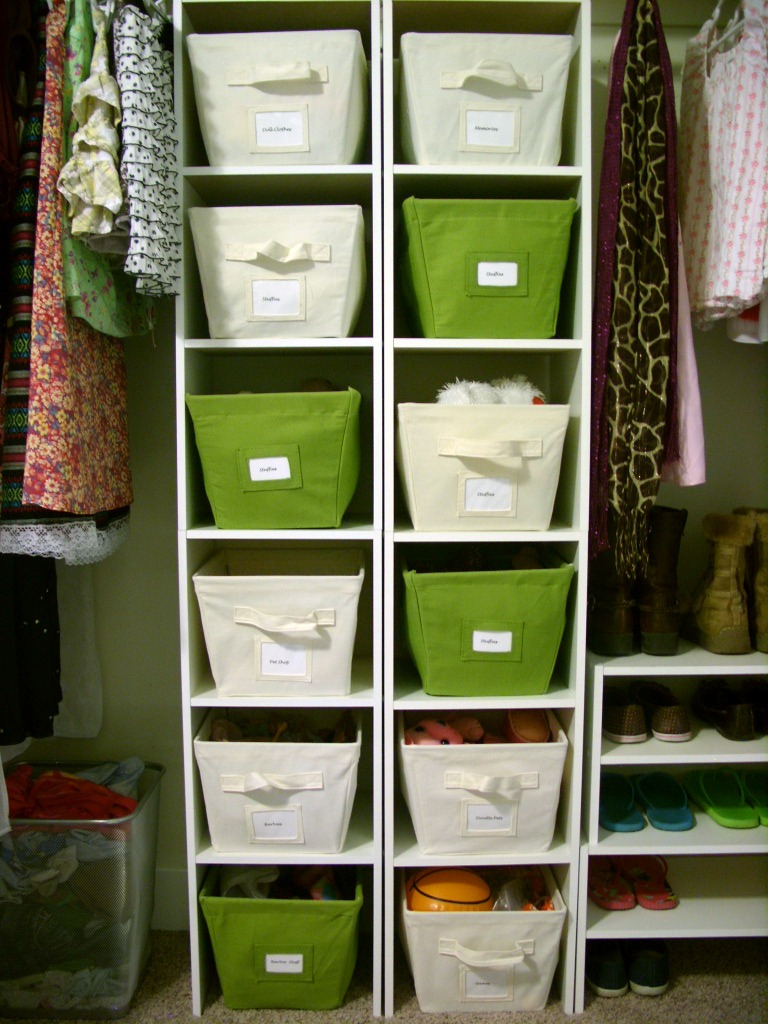 I find bins are much more convenient to store toys and easier to clean up after than a toy box. Toys can be sorted and stored in categories. My kids are more likely to put things where they go if I label them too. I love using chalkboard tags so I can change them if the contents change. And they're so easy to make using chipboard and chalkboard spray paint.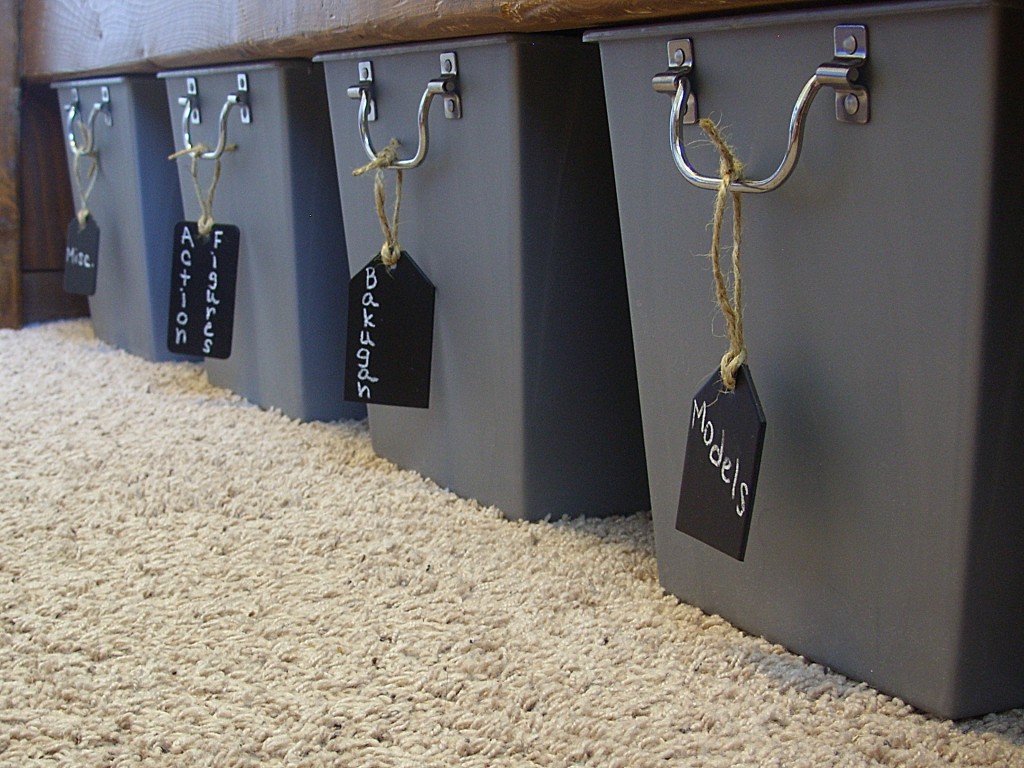 I have a secret in my closet. I have baskets and bins that my kids think store my things, but actually they store birthday and Christmas gifts until they can be wrapped. The kids are so used to seeing them in my closet that they don't even think to look inside. Sometimes it's easy to hide things in plain sight.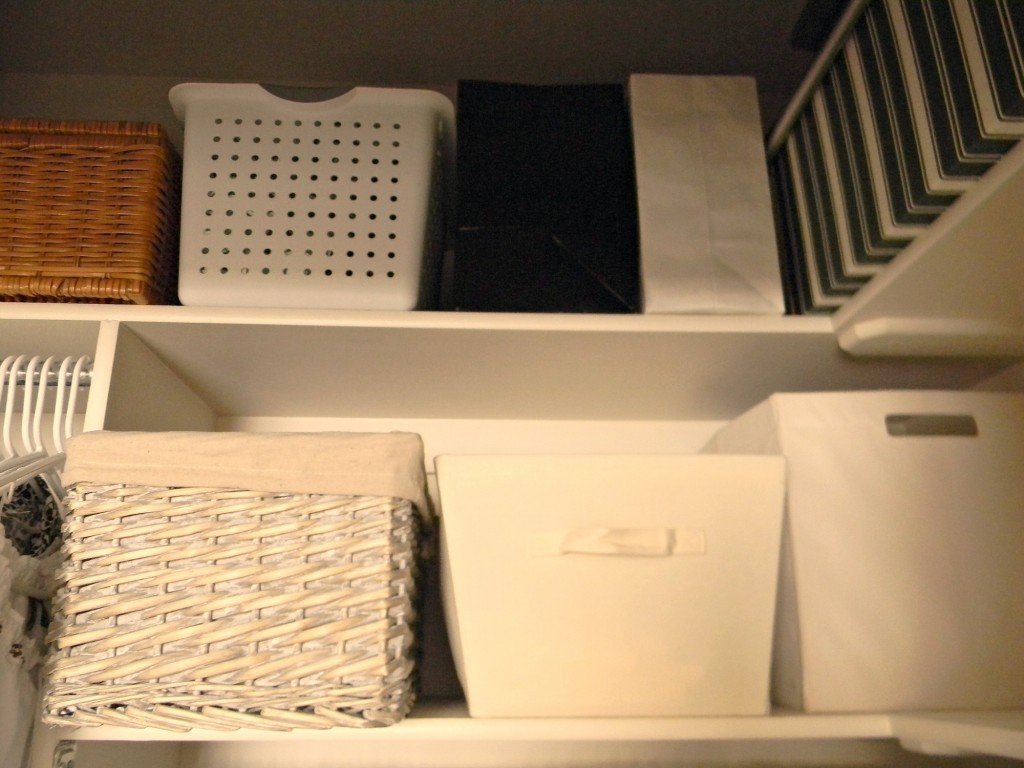 Speaking of Christmas, I store my Christmas decorations in totes in the storage area under the front porch. I try to stack them with what I'll need first on top.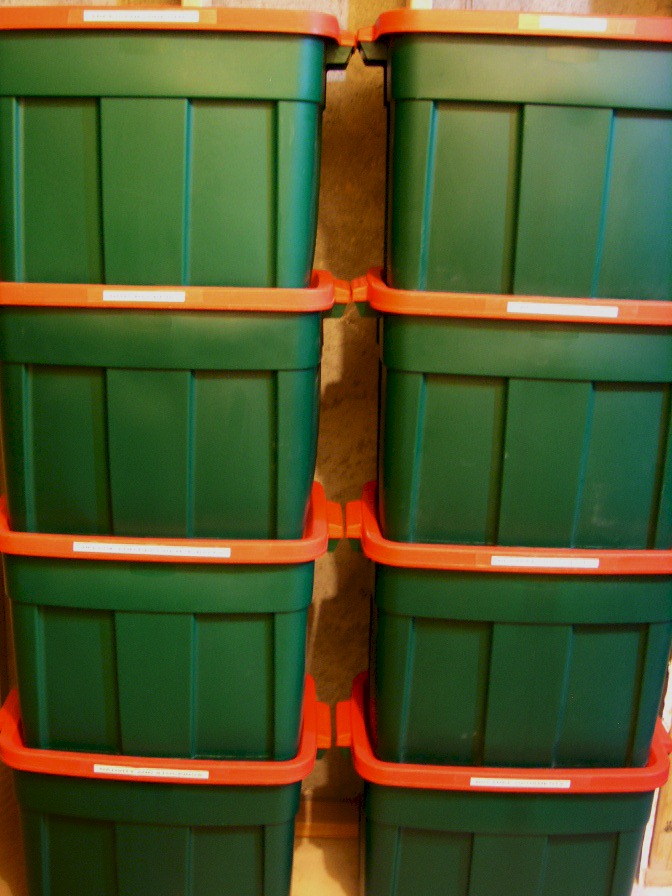 And, of course I label all the totes so I know what contents are inside. My label maker is one of my favorite tools.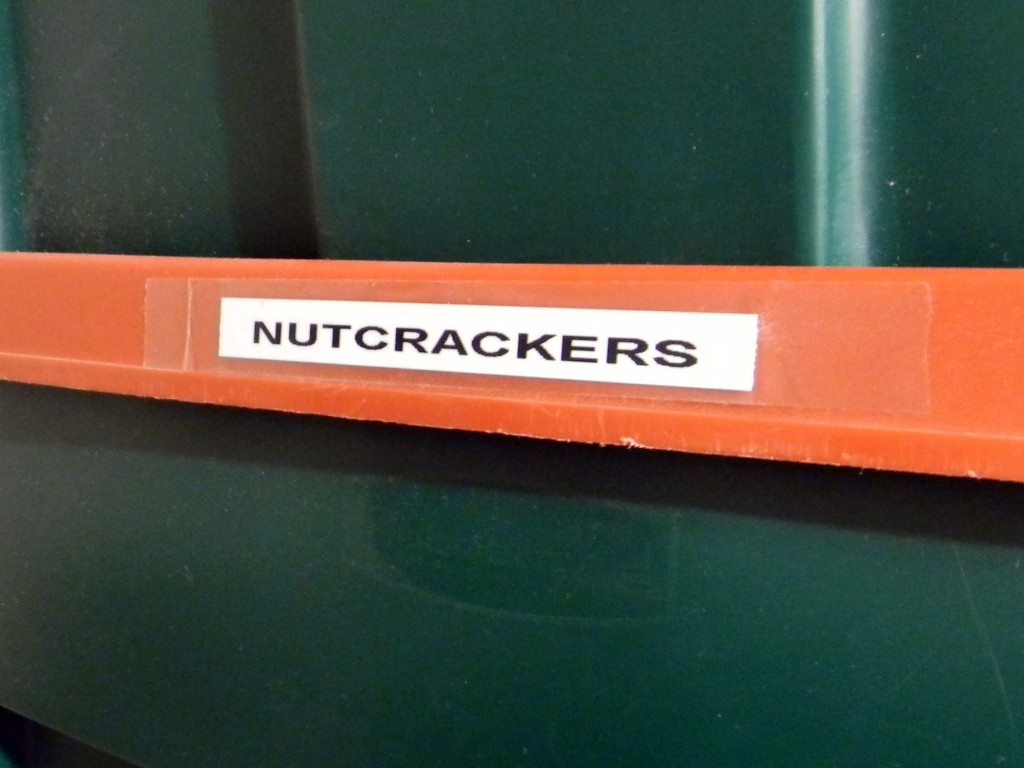 And since we're working on getting my craft room finished I have to show you some storage for my craft supplies. I've temporarily moved my craft supplies to another room while the craft room is being finished.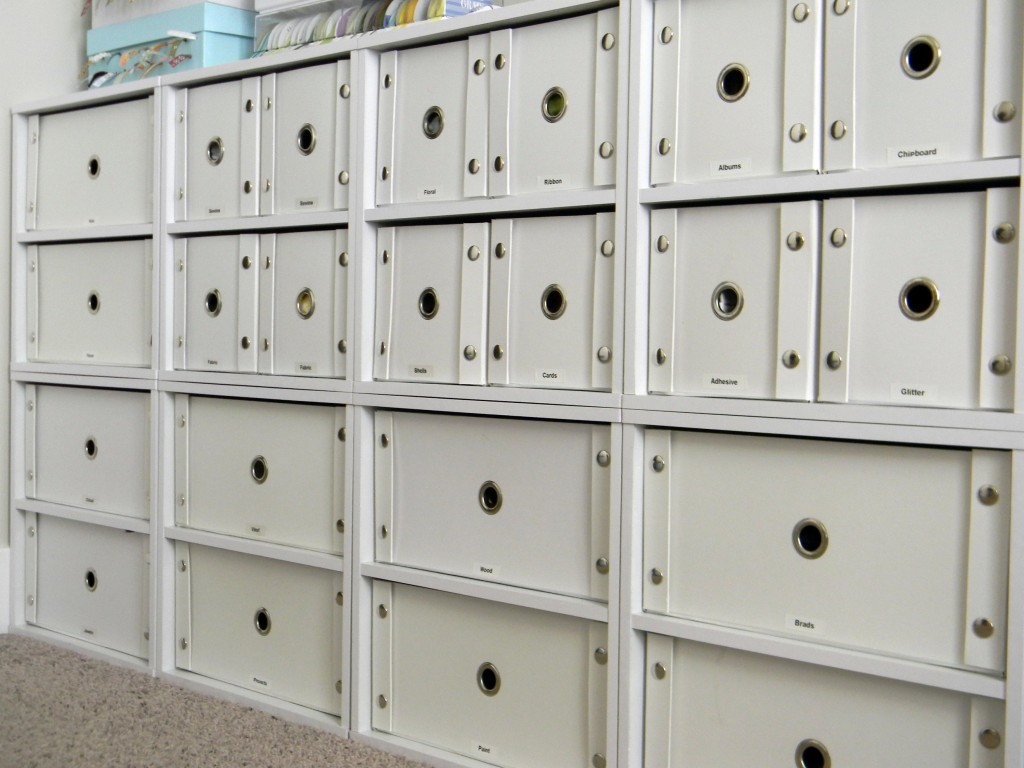 But it's important for me to keep it organized especially this time of year. Since I make a lot of  the gifts I give I need to be able to have a functional work area.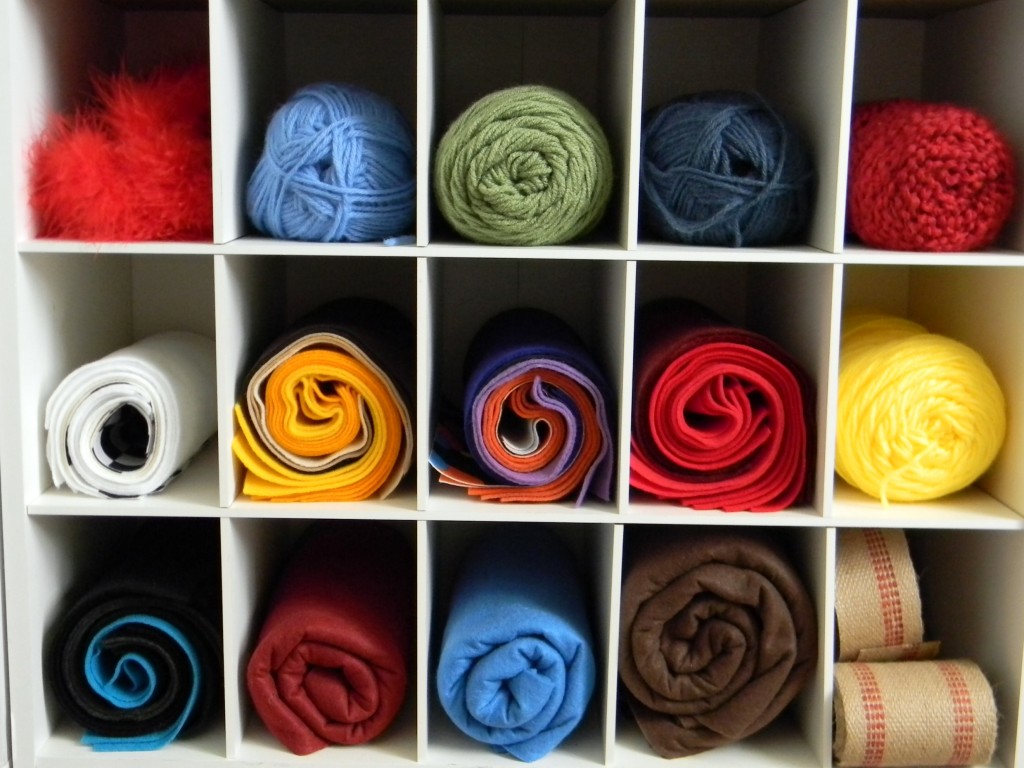 I can't wait to be able to show you all my inexpensive storage ideas in my craft room. Just a few more weeks.
If you need more storage ideas Apartment Guide has tips on how to organize and maximize your home whether you are in a large or small space. It's helpful information no matter where you live. We could all use more clever ideas and tips on organization.
More information about Apartment Guide
"Like" Apartment Guide on Facebook at Facebook.com/apartmentguide or follow them on Twitter @AptGuide for real-time tips and updates on making the most of your space.
If you're ready for a whole new space or are looking to move Apartment Guide has the photos, floor plans, features and tips to help you find the perfect apartment community.
And search for available apartments right within Apartment Guide's Facebook page on the search AG tab, and search for apartments with your Facebook friends by using the Search with Friends application on ApartmentGuide.com.
Make sure to check out these informative links. They're a great resource. Start and end the holiday season more organized.
Now for the awesome giveaway. How would you like a chance to win a $100 AmEx Gift Card just in time for the Holidays?
This is all you have to do:
1- "Like" Apartment Guide on Facebook-mandatory
2- Follow Apartment Guide on Twitter-mandatory
3- Follow Organize and Decorate Everything-or let me know you already do
4- "Like" Organize and Decorate Everything on Facebook
5- Follow Organize and Decorate Everything on Pinterest
1, 2, and 3 are mandatory to be eligible to win. You can do all 5 for a bigger chance of winning.
Leave a separate comment for each entry.
The giveaway will be open until Friday, December 2 at 11:59pm.
The winner will be randomly drawn on Saturday.
Good Luck to everyone!
Disclosure Language:
Apartment Guide is owned by Consumer Source, Inc. Apartment Guide partnered with bloggers such as me to participate in its "Holiday Home Organization" Blogger Challenge. As part of that program, I received compensation. They did not tell me what to purchase or what to say about the products used for the "Holiday Home Organization" Blogger Challenge. Apartment Guide and Consumer Source believe that consumers and bloggers are free to form their own opinions and share them in their own words. Consumer Source's policies align with WOMMA Ethics Code, FTC guidelines and social media engagement recommendations.